Icons for Modules not appearing after Publish?

rdrusko
Posts: 32
The application icons are in relation to the 'Icons' folder within the physical files. This can be found inside the 'configuration Data' folder of the site you are experiencing this issue.
For hosted clients: you should not be experiencing this issue. Please submit a ticket on connect and reach out to support regarding this issue.
For clients on their own premise: you can troubleshoot this issue on the web server.
I have attached an image of what it looks like from one of our support sites.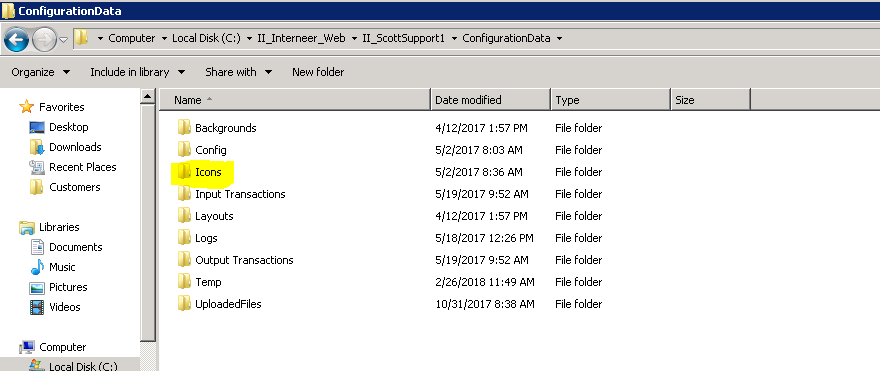 If this 'icons' file folder is missing from the site you published to, then that would explain why you are experiencing this problem. To resolve this, you can simply create a new folder in that location and publish again or you can copy the icons folder from the site you are publishing from.
Please submit a ticket if you need further assistance in getting these icons to show up.
Tagged: